So, I got out of school the other day and Keegan told me to meet him at Nuns Park for a new adventure... I show up, and he's walking on a tiny thin rope! It was pretty crazy. He's really good... I got better, but still can't get my goal of 6 steps. I only got to 5. By the end of summer, perhaps I'll be amazing.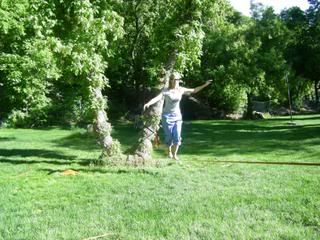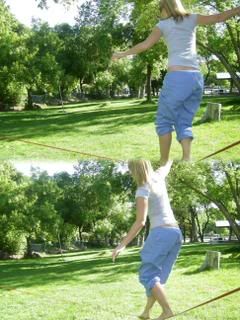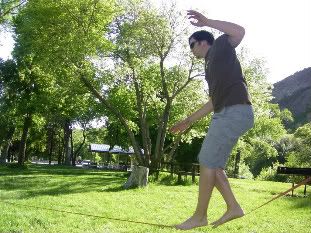 and here's mr bones...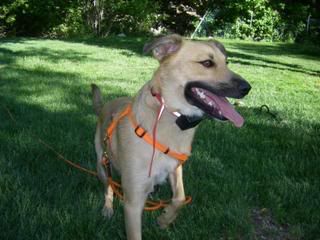 and his new talent!! How scary does he look?? But he's good at catch!!